18
01
2017
If you've been keeping up with the blog over the past several years, you already know that competitive keyword advertising lawsuits consistently lose in court. So in that sense, today's blog post isn't telling you anything new. Yet, it's still nice to see a court so skillfully dismantle a plaintiff's arguments.
The litigants compete in the already sketchy world of sports nutrition supplements. Beast Sports allegedly bought banner ads at Amazon triggered by searches for various BPI-related trademarks. The court included a screenshot showing the Beast ad: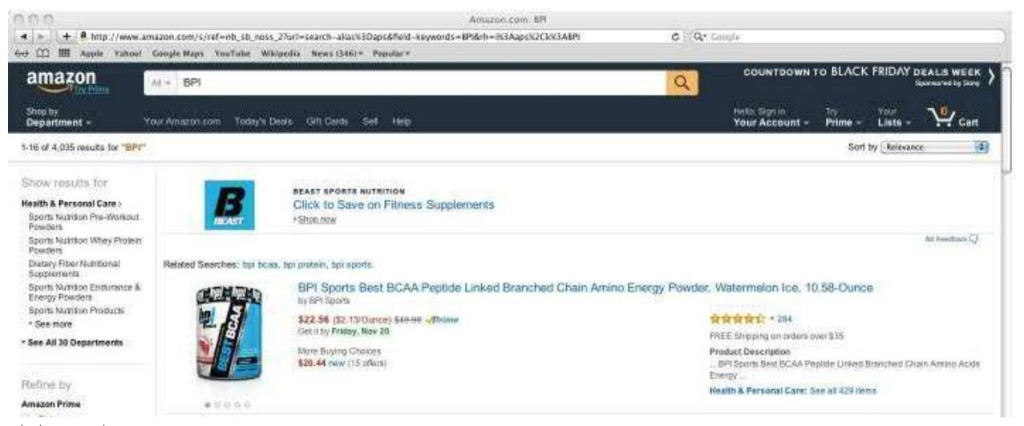 The parties dispute whether the banner ad links to Beast's website or an Amazon page of Beast products.
Case citation: USA Nutraceuticals Group, Inc. v. BPI Sports, LLC, 2016 WL 695596 (S.D. Fla. Feb. 22, 2016)
The content in this post was found at http://blog.ericgoldman.org/archives/2016/02/court-beats-down-another-keyword-advertising-lawsuit-beast-sports-v-bpi.htm and was not authored by the moderators of freeforafee.com. Clicking the title link will take you to the source of the post.